Sweet Emu Bush - 500ml
Regular price
Sale price
$32.99 AUD
Unit price
per
Sale
Sold out
Enjoy the perfect lather and fragrance
✔ The perfect lather
✔ Sweet fragrance
✔ Kills germs
✔ Non drying on skin
Create a beautiful lather and enjoy the extraordinary vanilla caramel scent of Ochre's Aboriginal Hand Wash. This luxury product will not dry or irritate your skin.
Description

Yaye's Sweet Emu Bush range with a delicious vanilla caramel fragrance is a best selling product.

Vanilla, which contains antibacterial properties is paired with healing Emu Bush (Utnerenge), to create a unique formula that reduces harmful bacteria providing a protective barrier between your family and nasty germs.


To ensure ongoing hydration use Ochre Aboriginal Body Butter on your hands daily.
How to use

Apply generously onto wet hands, lather and rinse for at least 20 seconds. For smooth skin follow with Ochre Aboriginal Body Butter.
Ingredients

Aqua (Water), Sodium Laureth Sulfate, Cocomide Diethanolamine, Cocoamidopropyl Betaine, Cocamine Oxide, Ammonium Lauryl Sulphate, Glycerine, Sodium Chloride, Phenoxyethanol, Citric Acid, Disodium EDTA, Utnerrenge Extract- Eremophila Longifolia (Emu Bush) and Fragrance.
View full details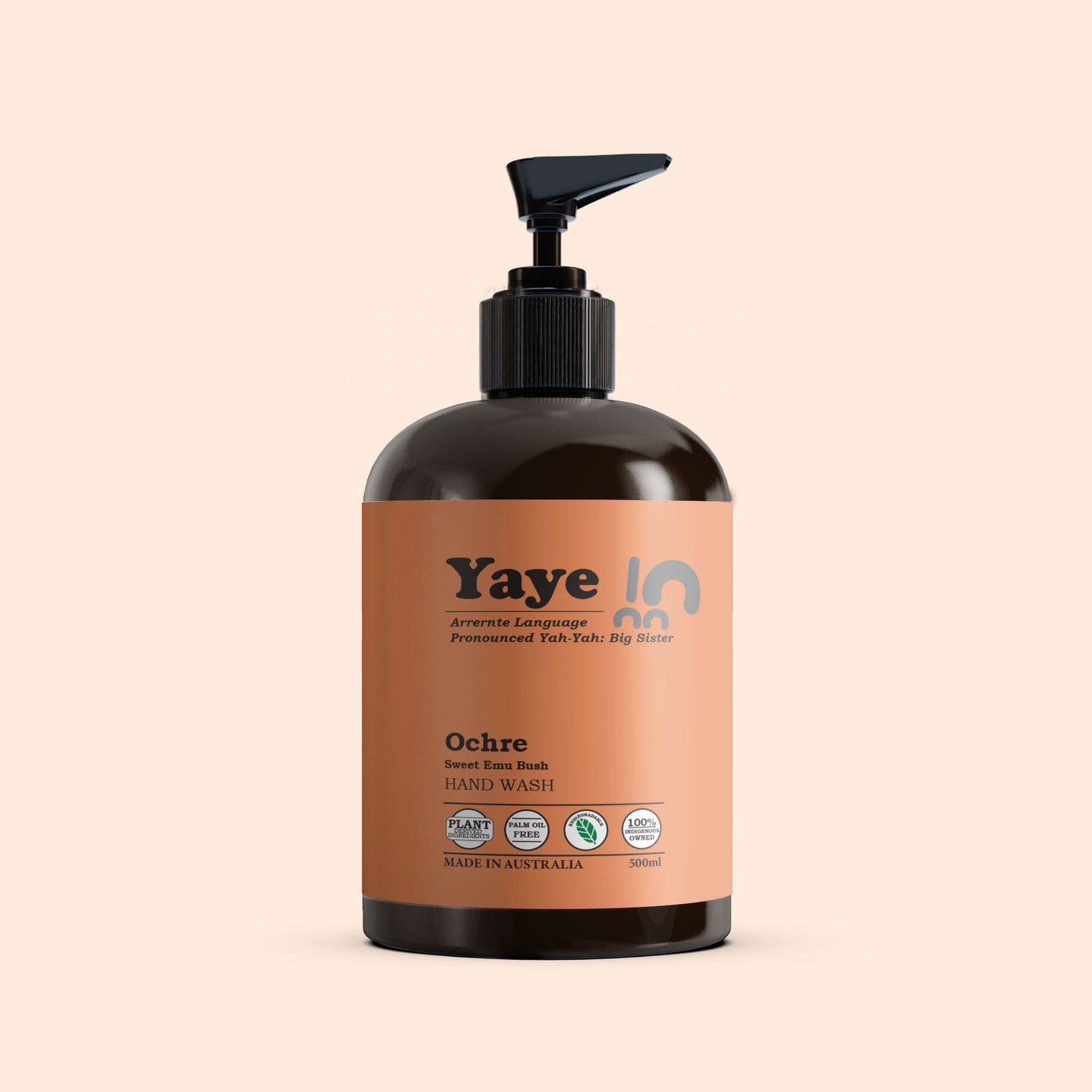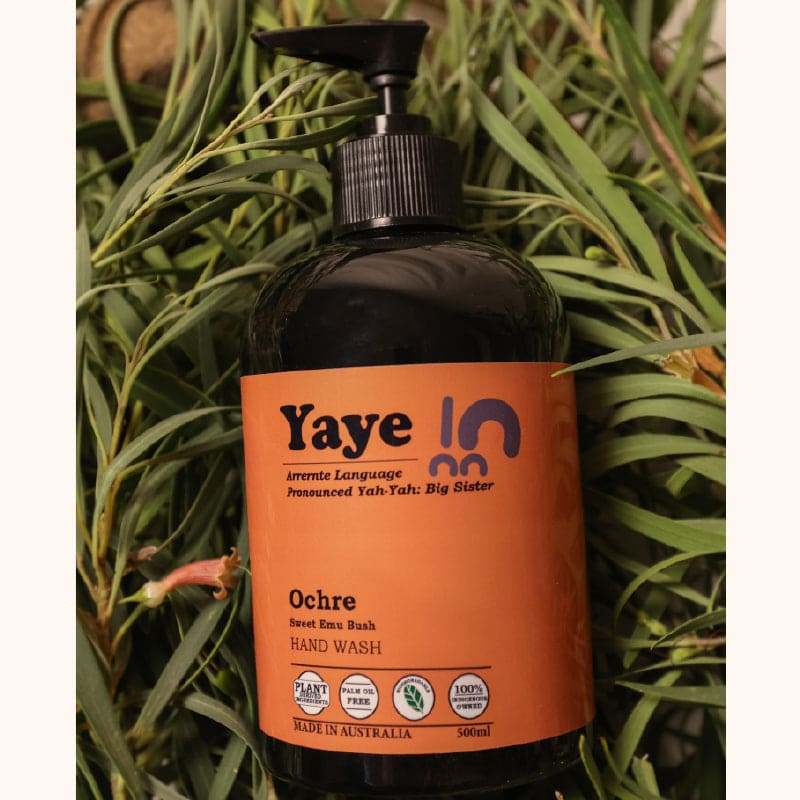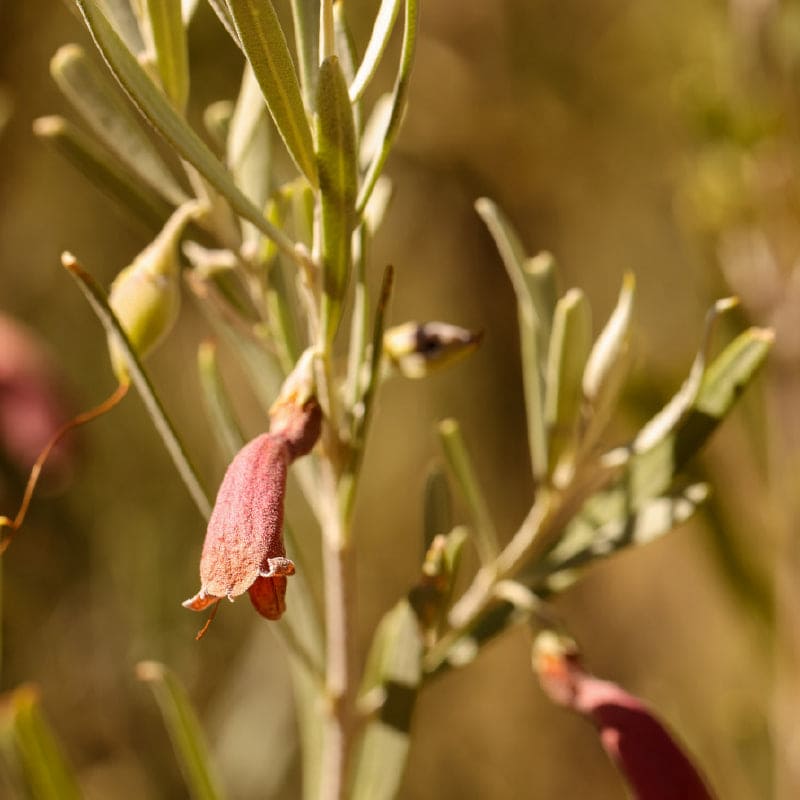 Soothe dry and irritated skin, relieve burns and sores, reduce signs of aging, and assist with after-sun care with this native Australian plant extract.
THE PRODUCT CONTAINS
EMU BUSH
OR EREMOPHILA LONGIFOLIA
Arrente Name: Utnerrenge
Pronounced ~ Ort na rung CLEAN, SAFE AND OH-SO GENTLE
Ten guilt-free reasons to choose Yaye
✔ Suitable for Vegans
✖ No Parabens
✔ Ethically Sourced
✖ No harsh chemicals
✔ Bush Medicine Extracts
✖ No Alcohol
✔ Australian Made
✖ No Formaldehyde
✔ Recyclable Packaging
✖ Not Tested on Animals